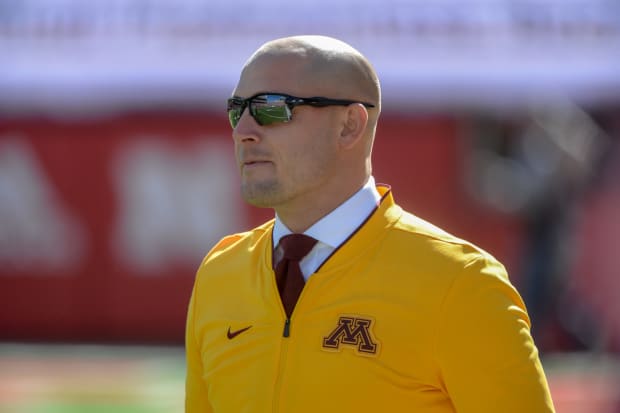 The biggest upset of Week 4 took place at Huntington Bank Stadium, as the Minnesota Golden Gophers fell flat on their face against the Bowling Green Falcons.
Minnesota quarterback Tanner Morgan had a chance to lead his team to victory in the closing minutes, but he threw a costly interception that sealed the deal.
During the postgame press conference, Minnesota head coach P.J. Fleck was very open about the team's loss to Bowling Green. He took full accountability for the Golden Gophers' lack of energy.
"We didn't deserve to win that football game whatsoever. Whether we won the game or not, we didn't deserve to win that football game, and that 100 percent falls on me," Fleck told reporters. "Every single thing that happened out there on that field falls on me. Whatever you felt like could be some of the worst football we could've played, we just put it out there."
Although the loss to Bowling Green will sting for at least the next few days, Fleck wants his players to shake it off and bounce back with a strong performance next weekend.
"This is what Row the Boat is all about," Fleck said. "This is a tough storm to go through, we're going to go through it. We're going to go right through it, that's what we do."
The fan base is obviously disappointed with this afternoon's performance, but Fleck sounds like a coach who truly believes he'll right the ship.
Minnesota will try to get back in the win column next weekend against Purdue. The good news is that it'll be really tough for the Golden Gophers to look this bad for a second straight week.