Cornerback Jeff Gladney, a former first-round pick who had recently signed with the Cardinals, was killed in a car accident early Monday morning in the Dallas area, Clarence Hill and Drew Davison of the Fort Worth Star-Telegram report. The accident occurred at around 2:30am, according to SI.com's Albert Breer (on Twitter). Gladney was 25.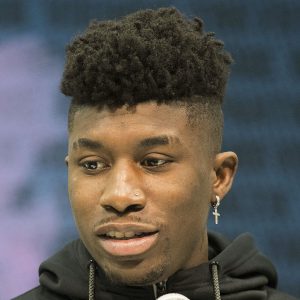 Minnesota drafted Gladney 31st overall in 2020, 10 spots after former TCU teammate Jalen Reagor went off the board. The Eagles wide receiver made several tweets mourning Gladney's loss Monday.
Gladney did not play in the NFL last season, with a felony family violence assault charge leading the Vikings to waive him in August 2021. After being acquitted of the charge in March, Gladney signed a two-year deal worth $6.5MM with the Cardinals.
"We are devastated to learn of Jeff Gladney's passing," the Cardinals said in a statement. "Our hearts go out to his family, friends and all who are mourning this tremendous loss."
Gladney made 42 starts at TCU and finished the 2019 season eighth in Division I-FBS with 14 pass breakups. That helped garner the New Boston, Texas, native first-team All-Big 12 honors as a senior. Gladney, who was at TCU for five years, intercepted five passes during his college career.
The 5-foot-10 defender became an immediate starter for the Vikings, who used the rookie on 89% of their defensive snaps during the 2020 season. Making 15 starts for a Vikings defense that encountered numerous injury problems, Gladney made 83 tackles as a rookie. He was set to be a key part of the Cardinals' secondary in 2022.