Prosecutors will present their case against Vikings cornerback Jeff Gladney to a Texas grand jury on Thursday, July 22 (via the Minneapolis Star Tribune). Gladney is facing a felony family violence assault charge with the potential for anywhere between two to ten years in prison.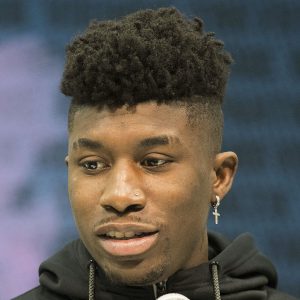 Gladney's girlfriend alleges the 24-year-old corner struck her with closed fists during an argument in April. The accuser told police that Gladney punched her in her stomach, ribs and back. She also alleges that Gladney strangled her and dragged her across the ground.
The Vikings selected Gladney No. 31 overall last year as they revamped their cornerback group. He started in 15 games last year, notching 81 tackles and forced a fumble. He has not participated in the team's offseason program this year. Needless to say, the Vikings are not banking on Gladney's availability for 2021. And, no matter what happens from here, the NFL will surely suspend him.
Beyond Gladney, the Vikings' cornerback group includes Patrick Peterson, Bashaud Breeland, Harrison Hand, and Dylan Mabin.
Photo courtesy of USA Today Sports Images.